In 1998, before we began production on our first film, The Witness, we had a series of life-changing encounters with people from ordinary backgrounds who had made an extraordinary commitment to follow the voice of their conscience, to do what they knew was right even when it was sometimes very difficult.
These individuals found the courage to face some difficult truths about their own role in injustices happening to others. Most remarkably, they worked hard to respond to this tragedy not with fear, anger or judgment, but with creativity and nonviolence. First they changed their own lives, and then they committed themselves to helping create peaceful change in society.
Their journey was not about trying to be perfect, but about becoming more honest and more whole. It was about consciously choosing a new direction, about taking small steps every day toward being a more aware, more compassionate, and more courageous citizen of our world.
It was as if we had been asleep to a basic truth about the purpose of our lives, and had suddenly snapped awake. We were then inspired to commit ourselves to a new mission. Moving forward, as artists and as educators, the stories we would tell would not be about heroes or people of greatness, but about the greatness of the quest to become a better human being, and the heroic qualities that can awaken in any person who follows the voice of their conscience and opens their heart to the plight of those most in need.
Shortly thereafter, we founded Tribe of Heart.
-- James LaVeck and Jenny Stein
Copyright © 2009 Tribe of Heart Ltd. All rights reserved.
-XX-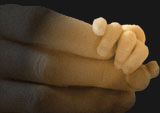 "Creativity, like human life itself, begins in darkness."
--Julia Cameron, Author of The Artist's Way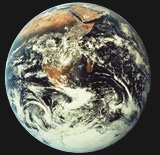 "Waiting for the 'right time' may work, or it may not. Consider beginning NOW. Start where you are, do what you can, use the gifts you have."
--Willis Harman, Author of Creative Work