Cincinnati - Free Event!
Friday, October 12 at 2:30 PM and
Sunday, October 14 at 2:30 PM
Grailville (Oratory)
932 O'Bannonville Rd., Loveland, OH
Map/Directions
Join filmmakers Jenny Stein & James LaVeck and film subject Harold Brown for two free screenings at the Jubilee Festival, an international gathering of peacemakers from around the globe.
Facebook Invitation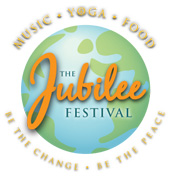 James, Jenny and Harold will also offer talks throughout the weekend to those registered for the Jubilee (paid admission to the festival required), including a talk by James titled The Artist as Activist, about how social justice storytelling has changed the world; a talk by Harold titled Growing Green, about veganic gardening; and a session offered by all three titled Breaking Down or Breaking Through, about becoming a more empowered social justice activist. Learn more
---
Baltimore Premiere - Free Event!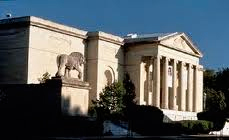 Thursday, November 1 at 7:30 PM
The Baltimore Museum of Art
10 Art Museum Drive, Baltimore, MD
Map/Directions/Parking
Join filmmakers Jenny Stein & James LaVeck and film subject Harold Brown for a free screening at the beautiful Baltimore Museum of Art.
Note: Seating is limited, so arrive early! Doors open at 7:00 PM. RSVP so we know you will be coming and how many guests you will be bringing. Email event organizer Jamie Cohen: jamie711@comcast.net or call her at (443) 742-2566. Thank you!
---
"I learned from this film that anyone can change, change in a way that they never imagined they could, including myself... Now I see that I can't be true to myself and what I feel and believe while eating and using animals. The film changed me and my life, and has sparked tremendous growth."
--Survey response following screening
"I am involved in FFA [Future Farmers of America] at my high school and care for animals as well, but also am enrolled in an ag processing class (slaughterhouse), and now I can't go back to that, and I would like to share that with others."
--Survey response following screening

---
Community Screenings
The following screenings were organized by individuals and grassroots groups. While Tribe of Heart won't be able to attend these events, we support the efforts of those who organized them and encourage you to attend and to let your friends in these metropolitan areas know these events are happening.
Houston - Free!
Saturday, October 6 at 6:00 PM
University of St. Thomas, Cullen Theater Hall
4001 Mt. Vernon, Houston, TX
More Details
Boston area - Free!

Special Guest: Film subject Cheri Ezell-Vandersluis will be on hand for Q&A after film
Sunday, October 14 at 6:30 PM
Goss Hall at The Unitarian Church
13 Maple Street, Mendon, MA
More Details
Facebook Invitation
Philadelphia - Free!
Sunday, October 21 at 1:00 PM
Free Library of Philadelphia
Skyline Room, 4th Floor
1901 Vine Street, Philadelphia, PA
More Details
---
Check out our complete list of upcoming screenings and events here.
---
Many thanks to all those who have made these and other screening events possible! A special debt of gratitude is owed to Tribe of Heart team member Kevin Smith, who has done a superb job of anchoring the screening program during a very busy time. Thanks, Kevin!
Special Screening:
Albert Schweitzer Institute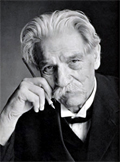 "Celebrating
Reverence for Life"
Wednesday, October 24 at 7 PM
Buckman Theater
Quinnipiac University
275 Mount Carmel Ave.
Hamden, CT
Directions
This event, co-sponsored by the Quinnipiac University Bioethics Committee and the Albert Schweitzer Institute at Quinnipiac University, is FREE and open to the public. Film producer James LaVeck will offer a short talk before the screening, and then will be joined by film director Jenny Stein and film subject Harold Brown for a Q&A after the screening.
"By having a reverence for life, we enter into a spiritual relation with the world. By practicing reverence for life, we become good, deep, and alive."
--Albert Schweitzer
---
Thinking of holding
a screening?
We are thrilled by the growing number of grassroots-organized screenings happening all over the country. The Tribe of Heart community never ceases to amaze and inspire us!
For those of you who have considered holding a screening, but have not yet taken the plunge, we recommend you explore our extensive online resources, which will help you organize and plan a successful event.
---
Financial assistance
with film screenings
We are excited to announce that VegFund will accept applications from people screening our films who need help with the cost of a venue or vegan refreshments.

Please note that all screenings of Peaceable Kingdom: The Journey Home and The Witness must follow Tribe of Heart's screening guidelines, including those pertaining to literature handed out at screening events. While there is no screening fee charged, we do require advance registration, and approval by Tribe of Heart for screenings in venues that hold 40 or more people.
---
DVD now available
for purchase!

DVD includes 78-minute film plus 90 minutes of extras. All content is available with subtitles in English (SDH), Spanish, French, and Portuguese.
Watch the trailer
---

Special Offer
Get both Tribe of Heart DVDs for $25
Peaceable Kingdom: The Journey Home and The Witness.


---