Peaceable Kingdom World Premiere Weekend!
Join us in Boulder, Colorado, Sept. 26-27, at the Moondance International Film Festival
Dear Friends
We are thrilled to be announcing the premiere screening and film festival launch of
Peaceable Kingdom: The Journey Home
!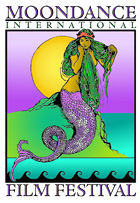 We invite you to join us in Boulder, Colorado for the Moondance International Film Festival, which takes place Sept. 25-27th, and where our film is an award finalist (winners to be announced mid-September).
The festival will be hosting the world premiere screening of Peaceable Kingdom: The Journey Home on Saturday night, Sept. 26th, followed by Q&A with people who participated in the making of the film. On Sunday the 27th, a special presentation called "Being the Change" will feature talks by Tribe of Heart co-founder James LaVeck (film producer) and former farmer Harold Brown (film subject), as well as a screening of a short film by Tribe of Heart titled All the Difference in the World: A Journey of Conscience, designed as a companion piece to Peaceable Kingdom: The Journey Home. The talks and screening will be followed by a reception.
Complete details can be found here.
As we prepare to release this project so long in the making, we are overwhelmed with gratitude for all those who have made it possible: for the film subjects who opened their lives and their hearts to us; for the gifted members of our creative team, each of whom have put such incredible dedication into their work; for all of you in the Tribe of Heart community who have demonstrated your vision and faith by donating your resources, time and talents to help sustain our efforts during this challenging creative period; for each and every person who has encouraged us to keep on climbing the mountain; and especially, for the animals themselves, who continue to teach and inspire us every day.
This film, more than anything we have ever created, is testimony to the vision, commitment and wisdom not of any one individual or small group, but of a global community of caring people of all ages and backgrounds. While what we can accomplish alone can often be so very limited, by working together, we can not only climb the steepest mountains, we can move them.
Warm wishes,
James LaVeck and Jenny Stein
Co-founders of Tribe of Heart
PS: DVD release coming in early 2010 along with special premiere events. Details to come.

The Moondance International Film Festival's mission is "to entertain, inform, inspire, encourage and educate." Festival director Elizabeth English says, "We honor those artists who, through their creative work, actively increase awareness, provide multiple viewpoints, address complex social issues, and strengthen ties between international audiences."
From the Moondance web site:
The Moondance International Film Festival is one of the premier venues for the exhibition and promotion of independent feature and short films in the US, and one of the leading indie film festivals in the world. Dedicated to celebrating and sharing with international audiences the absolute best in the world of films and screenplays, film scores, and some 25 other genres, the festival features special presentations, retrospectives, workshops, pitch panels, a gala awards reception and ceremony, and many of the world's top indie film screenings. Learn more
Copyright © 2018 Tribe of Heart Ltd.