New York City Premiere
Peaceable Kingdom: The Journey Home
Friday, May 10th at 7 PM
Middle Village, Queens, New York
Reception to follow with delicious vegan refreshments
FREE and Open to the Public
Complete Event Details & Ticket Info here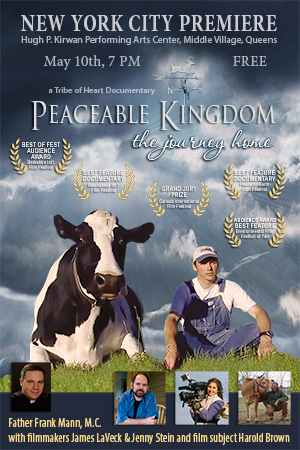 Less than a block from the Middle Village - Metropolitan Ave. stop on the "M" line
This ground-breaking premiere sponsored by The Tablet, the official newspaper of the Roman Catholic Diocese of Brooklyn, was organized by Father Frank Mann, a Catholic priest who has embraced the philosophy of animal rights. Come and be a part of this precedent-setting experience of community awakening and social change!

LAST CALL!
Order free tickets in advance through May 5th
Click here to order tickets
Complete event details here
This is a large venue with over 1400 seats. However, nearly two-thirds of the tickets have already been spoken for and we still have a week to go.
Therefore, we recommend that if you are planning to attend, ORDER YOUR FREE TICKETS NO LATER THAN SUNDAY, MAY 5th, so they can be mailed to you in advance. You are still welcome and encouraged to attend even if you don't order tickets in advance, but ticket holders are guaranteed a seat if they arrive at the venue by 6:45 PM. After that, the remaining seats will be made available to non-ticket holders on a first come, first served basis.
---
Help Father Frank's message of compassion go viral
In anticipation of the upcoming NYC premiere, we collaborated with Father Frank on a video that would help make people aware of the event, and also share his touching story with the world. Shortly after its release, the video "Father Frank Mann's Awakening to Compassion for Animals" received nearly 12,000 YouTube hits and dozens of comments from people around the world. Please read some of those comments, below, which show how one person's change of heart can inspire so many others. Then, help this video go viral by sharing it within your own social network, and asking others to do the same!
- WONDERFUL! Father Frank is such an inspiration. Thank you for posting this and thank you, Father Frank, for opening your heart to the plight of the animals! :)
- I love this! I got choked up and teary eyed watching it. Thank you for posting it - I added it to my blog. Bless you!
- The most important human trait is kindness and compassion. Our compassion should include every living, feeling creature. Our compassion shouldn't end at humans. Father Mann is fantastic, amazing, and has the compassion that everyone should have. He is truly a beacon, a light that everyone should follow.
- This brings such joy to my heart to see how Father Mann was transformed and how now he understands what the animals go through. Thanks so much for this message.
- What a beautiful, and powerful message. Thank you Father Mann for your compassion and love of people and animals, you are an inspiration to us all.
- Father Mann is courageous to speak out for suffering animals. His message may not be accepted by some but the truth needs to be out there. Then people can follow their conscience and (hopefully) shift toward a cruelty-free diet.
- Such a beautiful, heart felt account. This man is waking up :)
- Thank you, father Mann, for being the voice for the voiceless! You give the world hope.
- I've been praying for clergy to come forward and "live" the message of God's love for all of creation. Thank you, Fr. Mann. I hope this video reaches Pope Francis who chose a saint who loved & cared for animals.
- Good for you Father Frank, for choosing compassion over cruelty!
- Thank you Father Mann for recognizing that animals are also sentient beings who feel pain and emotion. Thank you for speaking up for the voiceless.
- Humanity needs such people to be leaders and guide people to compassion!
- Wonderful. Well done Father Mann, compassion and love. I have much respect for you speaking out with such a gentle voice, and the power of the true emotion seen in your eyes.
- Thank You Father Mann.....Let's give our loving animals a chance to live in peace...all over this Loving Planet....
- This is so beautiful. Father Frank Mann speaks from the heart about his sudden and intense realisation regarding the treatment of non-human animals. Thank you.
- you are a great man......keep leading us in the right direction...... compassion for all life is so important to me....thank you for all you say and do.
- Fr. Mann sums up exactly what I am currently experiencing myself. I am so grateful that my eyes are now open. Make the change - It's the best thing you can do on so many levels. A great interview. Thank you.
- What a wonderful man, you can see the emotion in his eyes when he speaks. All animals need to be respected, they are sentient beings and deserve to be treated well. God bless you Father Mann.
- A million thanks wouldn't be enough...so here's a million more for you Father Mann.
---
Volunteers Needed
Tribe of Heart will need help with various tasks the night of the NYC premiere, including taking tickets at the door, handing out programs and comment cards to audience members, helping with the food set up for the reception, and more.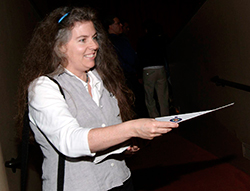 Please contact us if you can volunteer the day of the event. We need help between the hours of 5:00 and 10:30 PM, and can break that into shifts if only part of that timeframe works for you.
---
Help Get The Word Out
We are grateful to Your Daily Vegan, Free From Harm, This Vegan Life, We're All Animals, Faith and Animal Reverence Ministry, Mad Love On The Ready, and others for helping get the word out about this event and about the video of Father Mann. If you have a blog, please consider helping publicize this event and the video.

If you're not a blogger, you can help by posting the event and the video on your facebook page. You can also help our event rise to the top of the event listings for May 10th on DoNYC by clicking on the button that says "I Like It" at this link.
Upcoming Events
The gatherings listed below represent the best of grassroots advocacy and are proof positive that an exciting new justice movement for animals is on the way.
In recent years, a once-vibrant animal advocacy movement has been taken over by corporate organizations, which have brought with them a demoralizing wave of hierarchical control, double-speak, and back room deals with industry. But change is coming!
Coalitions guided by principles, not personalities, are now forming and bringing back the idealism and spirit that once characterized animal advocacy and fueled our work together.
Tribe of Heart and our colleagues are happy to be participating in each of the events below, and we encourage you to join us at one or more of them if you can!
---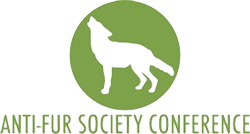 May 31st - June 2nd
Alexandria, Virginia
Complete Event Details here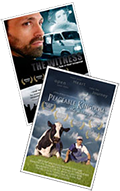 Featuring screenings of The Witness and Peaceable Kingdom: The Journey Home.
Plus, presentations by film subject Eddie Lama and Tribe of Heart's international outreach coordinator, Trevor DeSane.
The Anti-Fur Society Conference offers a special focus on issues concerning fur-bearing animals, particularly the exploitation and cruelty of fur farms, wool and leather production, "harvesting" of wildlife (hunting, trapping, penning, etc). It will also explore other areas of animal exploitation including vivisection, puppy mills, animals in entertainment, horse slaughter, animals for food, and issues related to the environment, which directly affects all living beings on our planet.
Registration ends May 15th
---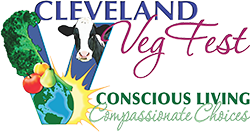 Saturday, June 1st
Cleveland, Ohio
9:30 am - 7:30 pm
Complete Event Details here
This FREE all-day event, hosted by the Cleveland Vegan Society, will feature many top national speakers and authors in their fields on issues of health, environmental sustainability, social justice, and animal rights.
Includes a screening of Peaceable Kingdom: The Journey Home at 11:00 AM, followed by Q&A with filmmakers Jenny Stein & James LaVeck, and film subject Harold Brown.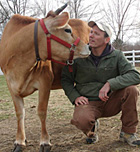 Also, James LaVeck will conduct a workshop on advanced advocacy at 4:00 PM, and Harold Brown will give a presentation on alternative agricultural production systems at 5:15 PM.
---

July 3rd - 7th
Johnstown, Pennsylvania
Complete Event Details here
At the national conference of the North American Vegetarian Society, known as "Summerfest," you will learn from experts on vegan health and nutrition, lifestyle issues, cooking, recipes, exercise and fitness, animal rights, compassionate living, Earth stewardship, and more. You will also meet others of like mind, with over 700 attendees of all ages from around the country and the world. The delicious vegan meals are designed to meet a variety of diets, including gluten free and raw food. Social gatherings help foster community and new friendships.
Includes a screening of Peaceable Kingdom: The Journey Home followed by Q&A with filmmakers Jenny Stein & James LaVeck, and film subject Harold Brown.



Additional presentations by James LaVeck and Jenny Stein will focus on values-based justice work, advanced advocacy, and transforming disillusionment into empowerment. Harold Brown, Lee Hall and Will Anderson will also offer presentations of special interest to activists seeking a deeper understanding of authentic justice advocacy. More details TBA.
---
Here's an example of a talk given by Tribe of Heart co-founder James LaVeck at a previous Summerfest conference.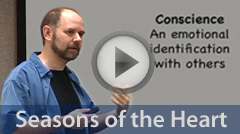 The talk can be viewed in four segments, and is titled Seasons of the Heart: Finding the Balance of Light and Dark While Walking the Path of Conscience
Part 1: The journey of awakening conscience (7.5 min)
Part 2: Dealing with toxic ideas and toxic organizations (14.5 min)
Part 3: From passive nonviolence to spiritual transcendence (7.5 min)
Part 4: Aligning our lives with our values (15.5 min)