News Coverage

Promoting humanity on the farm
'PEACEABLE KINGDOM' SPOTLIGHTS MESSAGE OF CONCERN FOR ALL ANIMALS
by Kate Newton, July 18, 2013
A move toward healthy and sustainable dining has gained momentum in this country since James LaVeck and Jenny Stein started filming "Peaceable Kingdom: The Journey Home."
While the movement has helped improve the living conditions of some farm animals, much is focused on benefiting human diets.
LaVeck and Stein's documentary breaks ground by portraying farm animals with as much humanity and emotional intimacy as their human counterparts, and showing the moral struggles of the people who have raised them.
"When people see the animals on farms in terms of their intelligence and their ability to form relationships, they start to see that they're not that different from the types of animals they do know," says LaVeck, who with Stein will attend a free screening of their film at the Loft Cinema Tuesday evening.
"(The animals) really get them thinking, 'Well, what does that mean about our relationship … and our obligation to them?'"
>>> Article continues here
About the Filmmakers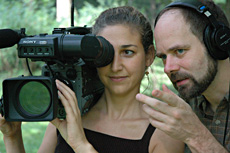 Jenny Stein and James LaVeck co-founded the Ithaca, NY-based charitable non-profit organization Tribe of Heart, inspired by the idea that "one person's change of heart can change the world." Their documentaries have appeared in 80 film festivals around the world, winning top honors, including 12 Best Documentary awards and five Best of Festival awards. Their work has appeared on PBS, Link-TV and FreeSpeech TV.
About the Venue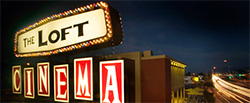 The Loft, a local nonprofit cinema serving the greater Tucson area and all of Southern Arizona, is dedicated to creating community through film, honoring the vision of filmmakers, celebrating ideas and promoting the appreciation and understanding of the art of film. The Loft's signature events are screenings with filmmaker Q&As, with more than 450 film industry professionals and scholars visiting the theatre to date. The Loft works with dozens of community partners to create community and raise awareness of a myriad of issues.
The Loft is a member of the Sundance Institute's Art House Project, based on its excellence in programming and service to the community. It has been voted BEST OF TUCSON every year since 2002 by readers of the Tucson Weekly.
Help Us Publicize
It's easy! Use the share button at the top of this invitation to send this evite to the people you know in the Tucson area.

If you are on Facebook and plan to attend, RSVP here and invite your friends, too!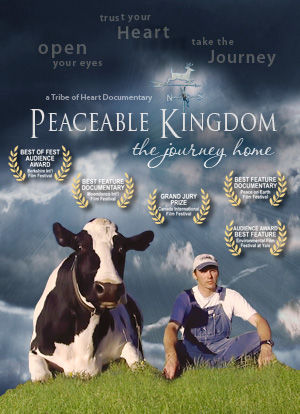 View Trailer

About the Film
Open your eyes. Trust your heart. Take the Journey...
In this award-winning film that audiences are calling "a life-changing experience," animal farmers struggle with their conscience and share powerful stories of transformation and healing. Their testimony, combined with rare footage demonstrating the emotional lives of animals, create an unexpected and unforgettable portrait of farm life.
78-minute documentary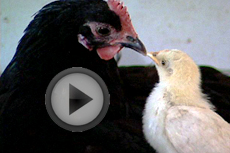 Mama Hen & Baby Chick
Watch this 2-minute scene from
Peaceable Kingdom: The Journey Home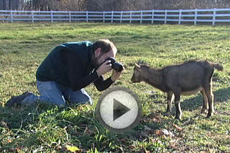 LOVE over FEAR
Watch this inspiring 26-minute featurette about the making of Peaceable Kingdom: The Journey Home
About the Organizers
Tribe of Heart owes a debt of gratitude to The Healthy You Network and Consuming for Change. These two Tucson-based groups have worked very hard to organize this special screening, covering all its costs so that the event can be offered free of charge to the public.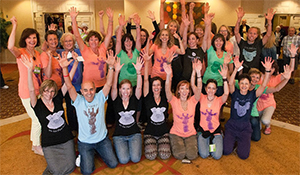 The Healthy You Network provides education about the lifelong health benefits of whole, plant-based food to residents of Southern Arizona. The organization offers an annual Healthy You! Symposium for conscientious eating; presents cooking classes that teach participants how to prepare whole food, plant-based meals; makes presentations to Arizona groups detailing the advantages of whole food, plant-based nutrition; offers potluck meals that enable attendees to exchange information and recipes; and acts as a catalytic networking agent for Arizona businesses, nonprofits, and individuals in promoting the lifelong benefits of whole food, plant-based nutrition.
Consuming for Change offers free educational resources in Tucson and beyond, with the goal of informing and supporting the public on ways to consume for a kinder, greener, healthier world.