Welcome to the Tribe of Heart community!
So many of us are becoming aware that our planet is in crisis, and we feel a strong desire to do our part to help. But often, connecting this sincere motivation with effective action seems too hard, or too complicated.
Tribe of Heart created THE WITNESS, as well as this online screening room, to make it easier and more rewarding to get involved in creating the kind of positive changes human society so desperately needs. Every movement toward justice, whether individual or global in scale, starts with a single step, a decision to act on behalf of those who are more vulnerable than ourselves. Eddie made that decision in THE WITNESS, and so can you. Once you get started, you may find that you are amazed at what you can accomplish, and how meaningful this type of activity can be.
Making a life-changing difference is within the power of each of us, but only if we take that first step. In the column to the right are several options for taking action right away, while below are some opportunities to continue your exploration of issues related to ideas that were explored in the film.
---

PEACEABLE KINGDOM
The Journey Home
Tribe of Heart's newest documentary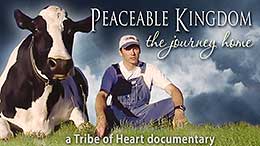 Open your eyes... Trust your heart...
Take the Journey...
---
Watch the short film
A LIFE CONNECTED
by Non-violence United
(12 minutes)

"Each of our choices in the past built the world we live in today. And each of our choices from this moment forward will build the world we live in tomorrow. There is a way to build a better world..."
---

Learn about the myth of
"humane" animal agriculture
Currently, both the animal-using industry and some animal advocacy organizations are propagating the idea that it is possible to use and kill animals in a manner that can be fairly described as respectful or compassionate or humane. We believe that this "Humane Myth" misrepresents the realities of animal use, and cultivates a positive image of activities that are neither just nor kind nor sustainable.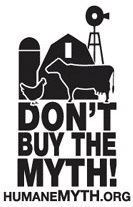 Tribe of Heart, along with a community of former farmers, sanctuary founders, educators and artists, has been involved in an effort to correct the misinformation that is associated with the Humane Myth. In doing so, our goal is to inspire a form of working for the peaceful transformation of our society that fully respects the inherent dignity and worth of animals and people alike.
You can learn more about this vast topic at HumaneMyth.org, but here are some introductory slide shows to help you get started:
Watch "Happy Cows: Behind the Myth"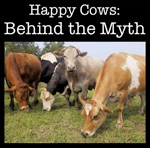 Watch "Cage Free Eggs: Behind the Myth"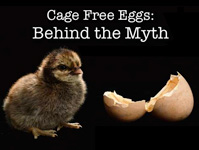 Plant seeds of change with THE WITNESS
---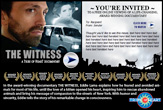 Invite other people to watch THE WITNESS online
If you found watching this film a worthwhile experience, then recommend it to the people in your life! Sharing THE WITNESS person-to-person is a direct and often very gratifying way to inspire positive change. If enough of us share this film's message, together we can create a wave of change that will travel around the world! Our invitation system makes it really easy to get started. So what are you waiting for? Click here

Buy a DVD of THE WITNESS to share with others


Sometimes it can be easier to get people to watch a film if you personally hand it to them, or if you offer to watch it with them. For those situations, we encourage you to buy a DVD and begin passing it around to your family members, friends, co-workers, students, teachers, journalists, spiritual leaders, librarians, elected officials, or anyone else you think might benefit from watching it. If you'd like to have multiple copies to give away, our Gift of Compassion program offers a 50% discount on a package of 10 DVDs.
Learn More

Embed previews
You can easily reach a large number of people by sharing previews of THE WITNESS, and of our newest film, PEACEABLE KINGDOM: THE JOURNEY HOME, on your web site, blog or facebook page. Many people report being deeply moved just from watching the previews, and you will also help many more people discover this online screening room, enabling them to watch THE WITNESS in its complete form. The links below will help you get started:
Get embed code for THE WITNESS preview:


Get embed code for PEACEABLE KINGDOM preview:


Use social networking tools to tell your community about THE WITNESS


Whether you have a blog, Facebook page, MySpace page, Twitter account, or any other kind of online social networking capability, you can make a difference by telling people about THE WITNESS and directing them to this web site. Just click on the white "share" button below for easy access.
Hold a screening of THE WITNESS
You can hold small, personal screenings of THE WITNESS for friends and family in your own living room, generating some amazing dialogue. Medium-sized screenings that are open to the public can be organized at a local library, college classroom, lecture hall, yoga center, place of worship, or various other community gathering places. Larger screenings can be held at independent cinemas or university auditoriums. Whatever size your audience may be -- whether it is one person or one thousand-- you will be changing lives, and with that, making a real contribution to changing the world. Learn More
---
Become more involved with Tribe of Heart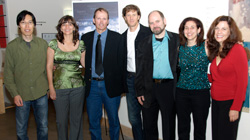 The Tribe of Heart team at the World Premiere of Peaceable Kingdom: The Journey Home
Make a donation to help us continue our work
Your donation will help us produce more films like THE WITNESS and PEACEABLE KINGDOM: THE JOURNEY HOME, as well as create innovative tools like this online screening room which give anybody, anywhere, the ability to view and share these films. Tribe of Heart's goal is to empower caring people all over the world to become agents of peaceful transformation. If you would like to support our vision, please consider making a donation today. 


Subscribe to Tribe of Heart's email newsletter and follow us on Facebook and Twitter
Receive periodic news and updates about our Global Tribal initiative to make the message of our films understandbale and accessible to the majority of people in the world. Our HeartBeat newsletter will also keep you informed about Tribe of Heart's other films and projects, including our newest documentary, PEACEABLE KINGDOM: THE JOURNEY HOME, soon to be released on DVD. We are committed to your privacy and will not share your email information with any other entity.
---
Our thanks, and a final thought
Everything we do is made possible by the power of community. While doing this work has meant becoming aware of many painful truths, it has also helped us discover how many people there are, from every culture and background, who wish to take responsibility for the impact their choices have on others, and who wish to live without harming or exploiting anyone. Actions taken out of concern for the happiness and well-being of others can be amazingly powerful, and are one of the greatest gifts we can give to the world. Thank you for visiting the Tribe of Heart screening room.