The Vision

In the hearts and minds of people from every culture and background, there exists a vast, untapped reservoir of potential. Yet many of these global citizens, motivated to help create a more just and compassionate future for us all, lack access to effective tools for education and outreach. Meeting this crucial and often unmet need is why Tribe of Heart was founded in 2000, and it is what has inspired our work ever since.

"This film has changed my life" is a phrase we often hear, and it simultaneously humbles us and excites our imaginations. We wonder, what might be possible if a large enough number of people were to see Peaceable Kingdom: The Journey Home or The Witness?

With individual lives being changed one by one, and more people becoming empowered to carry that change forward to others, could the tragic plight of the animals on our planet begin to turn around? Could the environment be spared from ever-greater devastation? Could many more people live longer, healthier lives? Could a growing ethic of compassion and justice arise in our culture, transforming the way we relate to our fellow beings, individually and collectively? 

If you are as captivated by these possibilities as we are and want to get involved, please use this page to learn more about Tribe of Heart and explore the many ways you can make a difference. Working together, we can awaken and empower a vast number of people to become agents of peaceful transformation in their communities, and thereby make a lasting difference for those most in need. Please join us! 

In gratitude and hope,

Jenny Stein & James LaVeck
Co-Founders






 




Goals

Life-changing Films & Programs Tribe of Heart's documentary films and educational programs are designed to introduce new, life-affirming paradigms, inspire compassion, and awaken conscience. In order to continue producing and distributing ground-breaking work, we need your support! ...more
---

Many Languages, One Inspiring Message Help us achieve our goal of translating Peaceable Kingdom: The Journey Home and The Witness into 15 or more languages over the next two years, making their message understandable and accessible to the majority of the people in the world....more
---

Empower Teachers & Healers Help us carry out initiatives to expose our films to a wide range of community leaders and role models in a position to make societal change happen, including teachers, professors, humane educators, clergy, coaches, counselors, librarians, nutritionists, doctors, psychologists, veterinarians, and other professionals focused on education, spiritual growth, and the healing arts. ...more
---

Engage Culture-Builders Help us bring the message of our films to the attention of visionaries and innovators in the fields of arts & culture, science, humanities, philanthropy, government, peace & social justice advocacy, those who are shaping the ideas and the agenda of the decades to come....more
---
Opportunities
1. Make a financial contribution. Tribe of Heart relies on the support of grassroots donations and grants. Your one-time or monthly donation will make a difference!
2. Volunteer your professional skills. If you have specialized knowledge and expertise in film distribution, fundraising, language translation, event planning, social media, or other areas that will help us propagate our films and educational projects, contact us.
3. Participate in our programs by pursuing one or more options to SHARE the message of our films in your community:
How Our Films Make a Difference
8 Reasons Educators Value Our Films
A Breakthrough Vehicle for Social Change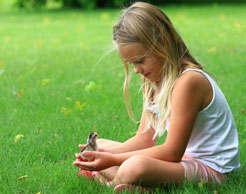 Frequently Asked Questions
How is Tribe of Heart funded?
What are the values that guide your fundraising activities?